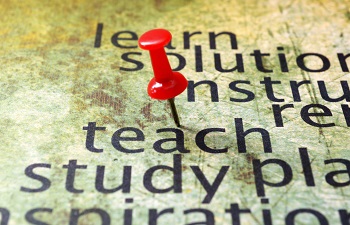 We're already two weeks into 2015 and many of us are feeling ourselves slip into old habits – our hopes for 2015 are still high, but time is moving fast and we are experiencing the same struggles that plagued us in 2014, 2013, and beyond.
One of the most effective ways to build your team engagement is group learning experiences. The Vitech team is constantly looking as ways to learn as a group, and although it can be tempting to dismiss professional development as too time-consuming and costly, we find that when our learning is firing on all cylinders, so is our productivity and motivation. So we put together a quick list of five great ways you can step up your learning environment this year:
1. Start a book club
Reading business, team-building, leadership, and engineering books is great for personal and professional development, but reading them as a team is even better. Read books together and spend a few minutes weekly discussing the concepts presented and see how they can apply to your organization. Need ideas about where to get started? Vitech has a 6-book reading list given to all team members and a stack of others that have been book club favorites over the years. Contact us and we'd be happy to share!
2. Teach each other what you already know
All of us come to a new position with a wealth of useful experience from past organizations, and often have skills we refined in old positions that aren't as needed in new opportunities. Set up opportunities for team members to teach each other about their past experiences – whether it's a different management structure, planning process, or technical skill, it can richen team connectivity.
3. Subscribe to a blog – together
Have a great blog that you like to read on a regular basis? Encourage your team to subscribe with you and provide opportunities to discuss the posts together. Whether it's kept to water cooler discussion or a formal topic at a weekly meeting, having the team reading the same content on a regular basis can provide many similar benefits to a book club in smaller bites and with always-fresh topics.
4. Participate in a training course
Dedicated training courses can be a huge investment of time and money all at once, but the return of getting all team members on the same track with a technical concept, business approach, software tool, or leadership philosophy can be immediately apparent in saved time and faster implementation of improved approaches. In-person courses can have the added advantage of team interaction time, but online training is also a great option for remote teams as long as they are complimented by regular team discussion of the covered topics.
5. Attend a conference together
Having your entire team as a member of a professional organization such as INCOSE is a great start in valuing professional development, but it can be very tempting to only send one or two delegates to the association's annual conference, depending on those individuals to bring back knowledge for the team. However, choosing to make the investment and strategically working together to gain the most insight possible from an event such as the INCOSE International Symposium can bring added value to your team-wide knowledge, industry familiarity, and engagement with industry-wide issues.
Do you have any professional development systems in place that work particularly well for your team? Comment below or on our LinkedIn page.