May I tell you a story about someone I met at this year's INCOSE conference? This is a true story.
I took a few minutes away from the Vitech booth to grab some coffee. As I was trying to get the last few drops of coffee from the urn, a tall, silver-haired attendee glanced at me over the table, smiled and said, "It's a great meeting this year; isn't this a great time to be in systems engineering?"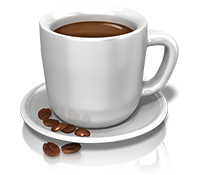 "I think it is," I said, "but why do you think so? What with sequestration and budget cuts, why is this a great time to be a systems engineer?"
"Sit, and I'll tell you," he said. As we took a seat, this straight-backed six-footer in a suit and tie looked at my name tag, leaned over and confided in me, "Jim, you're a young man. Hard times like these will come and go. They are painful, but part of life. I'm retired, and have been for a few years, but I still do special consulting work and I look forward to coming to INCOSE every year. Do you know why?"
Before I could respond, he said, "Look at these people around us: people are learning, they're excited, and the sessions are great. I will never stop coming here and I'll probably never completely retire. Times will get better, you'll see."
Glancing at his name tag, I asked, "Dr. Smith*, what's interesting for you at this year's program? Is there anything that excites you?"
Spreading his arms to include the whole room, he said, "It's the programs on agile and simulation, cost savings and cost avoidance, effectiveness of V & V, quantifying the effectiveness of systems engineering – I could go on and on. After all of these years, I'm seeing more examples of how valuable systems engineering is at delivering programs on time and on budget. I am especially impressed with the progress model-based systems engineering has made."
We chatted for a while, and it was an experience for me to talk to someone who is "still in the game" and contributing more than ever. Wow – this is an engineer who probably has 40 years or more in the business and he is still learning something new every day!
I had to ask my selfish question, "Do you know Vitech and our MBSE software?"
"Of course; I knew Jim Long. And I have met David," he said. "I have been a user off and on through the years starting at CORE 2 and I viewed CORE 9 in your booth. James [Plimpton] showed me what's different. I've been a fan for years; loved using it. I see my clients using it today. It makes a difference in delivering projects on time."
Before I could ask another question, he said "Excuse me young man. I have a tool vendor challenge to go to," and with a smile he added, "and I think it's Vitech's session." With a light-hearted laugh, the semi-retired engineer walked off at a fast pace, with energy in his step and a curiosity born from years of solving tough, complex problems. I saw him several more times during the conference and he waved each time and gave me a big smile.
I'm sure I'll see Dr. Smith at next year's program (he said he likes the international conferences). In the meantime, if you'd like to see what made him smile when he talked about CORE 9 and its ability to help systems engineers deliver affordable projects, on time and on budget, please don't hesitate to email or call me anytime.