By Bethany Maddox, Customer Care Specialist
The Vitech Customer Care team is very pleased to announce our new Customer Resource Center on our website, built with user feedback and designed to provide you the resources you need regardless of your level of experience with Vitech software and methodology.
On the site you'll find two navigation options to get you to the resources you need quickly. On the main area of the page, you can navigate by the resource you are looking for. This includes all webinars, screencasts, and technical papers, our Primer, CORE Software help files, and the MySupport portal: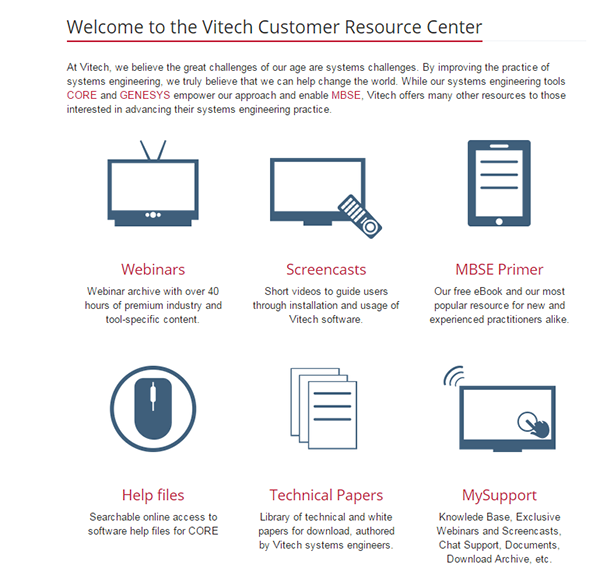 In addition, on the right-hand side of the page you can navigate to customized menus that will bring you resources specific to your experience level:
When you visit the experience / role – based pages, you'll be greeted by a customized list of multimedia resources to help you find the best options for you.
We'd love to hear what you think about our new Customer Resource Center – please share your thoughts in the comments below!