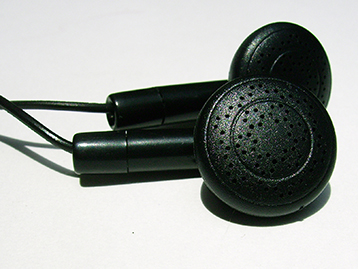 By Bethany Maddox, Customer Support Specialist
Last week we posted a blog that mentioned the work of the Vitech Customer Care Team. Only after the blog post went live did it occur to me that not everyone operates like Vitech does and what "Customer Care Team" means to us might not mean anything to you. As with the work that we do for our customers outside Vitech, we work with a unique approach to systems within Vitech – from how we do our brainstorming, to our work planning, and even to our assessments.
The Customer Care Team is made of a group of Vitech team members from across the company that serve on the team voluntarily. We serve to help Vitech operate in such a way that puts the satisfaction of customer needs in the forefront of our daily work. After all, if our customers aren't successful, then how can we be successful?
The advantage of these cross-department teams is multi-level. We have opportunities to work with people we would otherwise only chat with at company events, and we regularly take advantage of a wealth of experience each team member has to offer. The short list of skillsets includes software quality assurance, technical editing, finance, sales, photography, marketing, customer service, computer science, and more. Each of us brings unique perspectives to the work of team and helps the team to see things from many points of view.
So what does all of this mean to our customers?
First, it means we're listening.
Katie mentioned last week a survey that we've been working on, but that's not the only way we listen. We've taken to heart a lesson from Tom Connellan's Inside the Magic Kingdom that "customers are best heard through many ears." This means that surveys are just one of the ways we listen and our team helps to make sure that we're listening as much as possible AND….getting the information from what we hear to the people that need to hear it.
We've heard many of you felt that getting started in CORE feels like a big task. We've heard you say that you want to get things rolling faster and to make meaningful progress on Day 1 with the software.
We've been working to help you do just that.
Over the summer we put the finishing touches on our Getting Started Collection, a series of screencasts designed to help you expedite the learning curve on your first day using CORE. We walk you through everything from installation to building diagrams to simulation. We teach you a bit about the schema, how to parse documents, and how to create simple outputs.
I hope you'll take a moment to check out the collection. Maybe there's a new CORE user in your office who could benefit from the collection, and I sure hope you'll share the news.
There's one video in the collection that I think even experienced CORE users might get a little boost from. It's the Resource Overview. We spend just under 5 minutes walking you through the multitude of resources out there, not just to help you get started, but also for more advanced topics. Can you believe there are so many resources that it took us five minutes just show you a quick look?
Yeah.
There's that many. So check it out!
And if you have something to tell us about them, let me know!
We're listening!