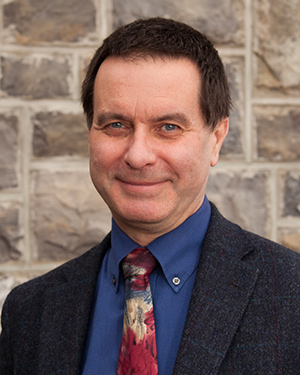 The Vitech team is happy to welcome Gareth Digby, Principal Systems Engineer, to the team. Gareth will be joining our growing training and services efforts to help serve our customer base with training courses, consulting, and industry outreach. A little about Gareth….
Gareth is an engineering manager and consultant with international experience in the USA, UK, and Europe across a number of industry sectors. He has led and worked within multi-national, multi-disciplined, geographically-distributed teams of technology producers and consumers. His career is focused on capturing and understanding customer requirements, developing system architectures, and transitioning solutions.
What attracted you to systems engineering?
My education and early engineering experience was in power engineering coupled with lots of computer science. While working on large infrastructure projects I was introduced to systems engineering and found that the concepts resonated with me. I think this was due in a large part to my power engineering background. Power engineers do view their world as a system comprising of producers and consumers with lots of infrastructure in between. A power system comprises of many elements such protection, generation dispatch, and load management. The power system only functions when all these elements are kept in balance. Power engineers are trained to think about systems in this multi-faceted way. As a consequence I found it very easy to work in the systems engineering where you are concerned about the system, the people that interact with the system, and the environment the system resides in.
In your opinion, what is the greatest value systems engineering can offer to the world today?
The solutions that are being delivered today are increasingly complex and comprise of many technologies, and those solutions are often capable of being utilized in many domains. The scale and complexity of these solutions requires a team of engineers, scientists, and non-technologists to deliver them. The engineers and scientists who are specialists in the particular technologies do not necessarily have the time and bandwidth to understand a particular domain and the other technologies in a solution. Systems engineers and the systems engineering approaches they bring allow the team to deliver a complex solution while each team member focuses on his or her particular area of expertise. The systems engineers are able to take an overarching view of the problem and guide the solution while not having to be a specialist in every technology.
What are the great challenges that the systems engineering profession is facing?
Like all the engineering professions I think the wider population has less and less understanding of what we bring to society and how we do what we do. This has resulted in lower number of students entering engineering, science, and mathematics because they cannot see how it is relevant to their lives. As engineers and scientists, we have been so successful in creating commodities out of the solutions that we provide that people have no need to understand the inner workings of the solutions. Consequently, they do not understand what we do to provide those solutions. This means people do not see engineering and science as interesting careers because they do not know what is involved.
How have you seen systems engineering change over your career so far?
I have always been fortunate that I could often visualize a solution (or at least part of a solution) in my mind. But no matter how much arm-waving and writing with chalk on a board I did, it was often hard to communicate the ideas to others. Over the course of my career I think the big changes have been in the increases in computing power coupled with the necessary techniques allowing the creation of formal models to represent those solutions and help us manage their complexity. At the same time the increases in computing power have also provided multiple ways to visualize the content of those system models in order to communicate effectively with other engineers, scientists and non-technologists.
What's the most exciting or unusual project you've ever worked on as an engineer?
While at Rust Kennedy & Donkin I was fortunate enough to work on a project supporting London Underground Limited when they transitioned their power system from the public sector to the private sector under the UK Government's Private Finance Initiative. I worked with a great team of engineers and economists based in Central London. I got to see the detailed engineering aspects that go into the operation of a power system for a railway along with the interelationship between the engineering and economic aspects.
Later I worked on London Underground Limited's Jubilee Line Extension. My role led to me being able to visit every one of the newly built stations as well as walking both railway tunnels as well. Seeing the scale and magnitude of the construction first hand is very impressive. Today the public gets to see the impressive architecture of the new stations above the surface but the scale of the construction underground is hidden for the most part.
Do you have any hobbies that take advantage of your engineering expertise?
I'm not sure my hobbies take advantage of my engineering expertise. But my engineering expertise certainly takes advantage of my hobbies! Long ago I realized that computing and computer engineering are a hobby for me as well as a career. The Maryland, Washington, DC, and Virginia region has a wealth of events and meet-ups associated with cyber and big data, which I regularly attend in order to learn more about new technologies and techniques. At the same time, when I am able to, I like to give presentations on applications and solutions I have used. While I'm not able to contribute to the software development effort on open source projects by writing and delivering presentations, and posting them as blog posts (http://systeminterrupt.me) I think I'm helping with the documentation of those projects and spreading the word to a wider audience.
What excites you most about working for Vitech?
I first used CORE™ many years ago and have been following the company ever since. I'm excited to be working with an enthusiastic team who understand and know the value of systems engineering. I'm looking forward to being able to contribute my systems engineering knowledge and experience to a wide range of customers and clients across many domains, while learning from others in our team at the same time.
If there's anything else you'd like to share, we would love to hear it!
In addition to the teaching and training I do at Vitech I'm fortunate to be able to teach a module on computer forensics (http://www.cs.ox.ac.uk/softeng/subjects/FOR.html) for the Software & Systems Security Masters program run by the Computer Science Department at the University of Oxford. In the module I emphasize the systems aspects of computing and the cyber domain. I do enjoy the teaching and get to learn something new every time from the students and other members of staff.